100% All Natural Basswood Shutters
Click any of the photos for a closer look.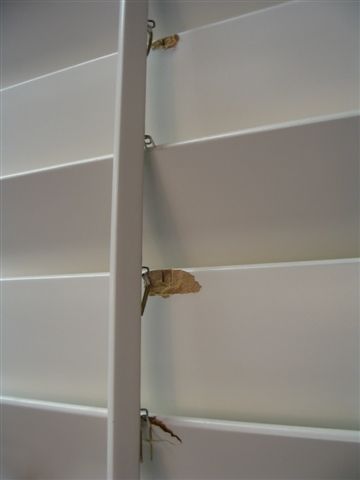 Shutters B and C, over time, the material will separate, expand and the staples will begin to fall out due to the characteristics and quality of the material. They also tend to sag because the man made material does not have the strength or the straightness of natural wood.
See image to the right for an example of wear on a MDF/Particle wood sample.
At Stewart Shutters, we only use 100% natural kiln-dried basswood and poplar in all of our custom-manufactured shutters.