In early 2011, the University of La Verne was engaging in a complete renovation of the Ann & Steve Morgan Auditorium.
As part of the renovation, the University of La Verne chose Stewart Shutters to custom design and manufacturer shutters to complete their beautiful new space.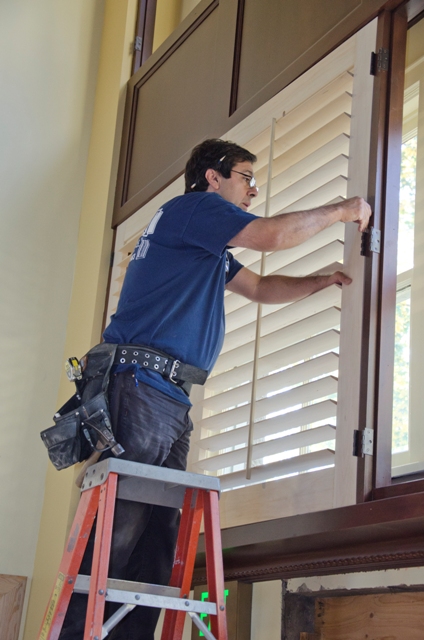 Why shutters? Why not curtains or shades?
Amanda Hanson, Assistant to the Vice President for Advancement, said it best in the Office of Advancement's blog:
"From uncomfortable seats in the auditorium we could see future stars shining on stage.  We tried to offer bright smiles of encouragement, but the setting sun was shining in our faces… Thankfully, among the auditorium upgrades are the introduction of window shutters.  Fully adjustable, they will elegantly block those intruding sunbeams from distracting the audience's attention away from the stage and its most deserving performers.  It seems more cost effective and environmentally friendly to install these shutters than to issue sunglasses to patrons at the door."
Stewart Shutters would like to thank the University of La Verne for their business, and to congratulate them on their fantastic new auditorium!
Photos of the shutter installation